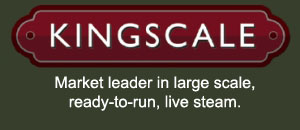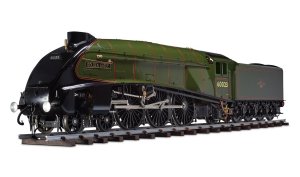 "It is hard to believe, but 8 years have passed since I agreed to assist Silver Crest Models in the design and testing of their live steam models. It all started with a Gauge 3 Britannia and, at a controlled pace, I assisted our suppliers to develop the engineering skills necessary for them to manufacture sophisticated 5" and 7.25" gauge models. Now we have built over 600 large scale live steam models. Many more live steam models are in the development pipeline with the mouth watering prospect of the order book on these opening very soon. As an award winning model engineer I am delighted to have been involved with Silver Crest over the past years and look forward to assisting them achieve their aim of continual model improvement in the future."

Mike Pavie

Customer testimonial

"I have had several very good outings with the Jubilee. I can now successfully fire the model and keep up steam pressure, what a pleasure. On Sunday I was carrying passengers for around three hours, it certainly does steal the show".

P.H. Wigan

An Introduction to Kingscale live steam....
"Kingscale" is a trading name of Silver Crest Models Limited and is synonymous with high quality, ready-to-run, live steam engines in the larger scales. We have produced models for Gauge 1 through to 7.25" gauge.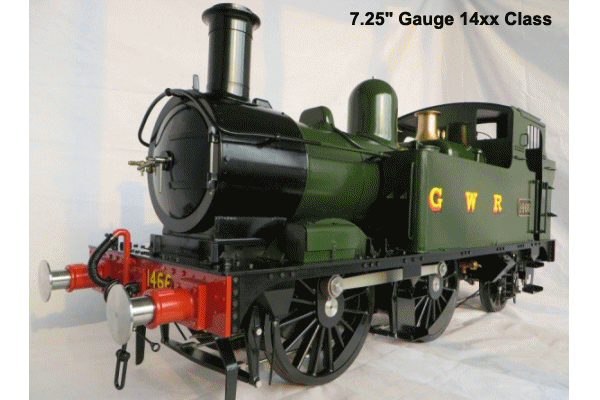 Unique design and great value.....

All our designs are unique and originated by Silver Crest Models. We aim to produce a quality live steam locomotive that will run "out of the box" and provide many years of good service. Models are delivered fully assembled and painted to a high standard. We provide a model that looks at home on display at a model engineering exhibition and pride ourselves that every model offers outstanding value-for-money. We offer a ready-to-run model at a retail price comparable to that you would have to pay for drawings, a commercial boiler and raw castings.

Limited production..........

Creating new models is time consuming and expensive. Typical lead time from the selection of a new subject to receipt of a "production standard" pilot model is 10 - 24 months. At this point we open the order book and invite customer reservations for a model from the production batch that is typically around 50 pieces. The advertising campaign runs for around 20 weeks at which time the model is usually sold out.

Traditionally hand built to order......

We only build locomotives against a firm customer order. Models are built by traditional methods the same as they were over 50 years ago. Certainly batch production and the employment of CNC machining centres can deliver some economies of scale, but this is a long way from what you could call mass production. A model with 600 major components still requires finishing, fitting, and assembly by hand. We know of no other manufacturer that can offer a similar combination of product, quality, value for money and after sales service.

Fully compliant CE marked boilers.....

All our copper boilers are silver soldered and CE marked where applicable.
Boilers are subject to a hydraulic shell test to twice working pressure on completion of manufacture using a UK certified pressure gauge supplied by Thermosense (Gauge reference 71844-1 and 71844-2). We conduct a pre-delivery inspection on our larger gauge engines which includes a 1.5 x hydraulic boiler test to ensure there is no leakage around the fittings as well as running the model on air. You will receive all the required boiler paperwork with your model including an EU Declaration of Conformity.

Staged payments spread the cost....

Your order can be secured by payment of a deposit followed by a number of staged payments as the build of your model progresses. The final staged payment is due on model completion before delivery. Payment is accepted by credit/debit card, bank transfer, or cheque.