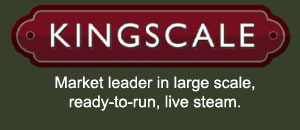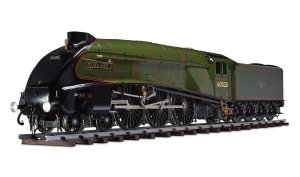 "A regular 5" gauge model is built to a scale of 1/11.3. Tom Rolt for 5" gauge is built to the larger scale of 1/5.4. This creates a very large and powerful model. Its relatively small wheels, combined with a near 90kg weight, delivers great traction and makes this an excellent passenger hauler. The stove enamel paintwork provides a beautiful, hardwearing, finish that will stay pristine for a good many years. As an award winning professional model maker I am delighted to have been involved in the design and testing of this fine model. An opportunity not to be missed for the narrow gauge enthusiast."


Mike Pavie

Customer testimonial

"I have had several very good outings with the Jubilee. I can now successfully fire the model and keep up steam pressure, what a pleasure. On Sunday I was carrying passengers for around three hours, it certainly does steal the show".

P.H. Wigan



"Thank you very much for all your assistance, I really appreciate it. There is a member at my club who has had a loco from you and says it is fantastic, as is the service he has received from you which has given me great confidence in your company and your models".

M.D. Switzerland
INTRODUCING "TOM ROLT" FOR 5" GAUGE

A MODEL BASED ON THE POPULAR LOCOMOTIVE OF THE TALYLLYN NARROW GAUGE RAILWAY IN WALES.
£6,995.00 + shipping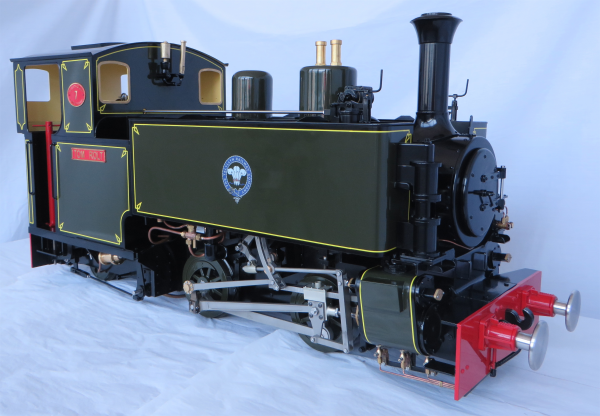 More Pictures - See Photo Gallery


"Tom Rolt"

In 1969 the Talyllyn Railway purchased an 0-4-0 locomotive from the Bord na Mona company in Ireland to fill a need for additional motive power driven by an increase in passenger numbers. Much work was required to re-build and re-gauge the engine from 3ft to the unusual 2ft 3 inch gauge of the Talyllyn. The new engine was built in 1991 at Pendre works. The new engine emerged as a 0-4-2 and was named "Tom Rolt" in tribute to the author L.T.C.Rolt who was instrumental in the preservation of the Talyllyn Railway.


The Model...

This magnificent model represents our first narrow gauge model and fulfils a need for a relatively simple engine that is a powerful workhorse for its size. It is sure to be a favourite at clubs offering public running. It is presented in the standard Talyllyn livery of deep bronze green lined with black borders and yellow lining. The model is delivered fully painted and lined and is ready-to-run "out of the box". It comes completed with a fully certificated silver soldered copper boiler, CE and UKCA marked. Every model comes with a full 12 months warranty.



Tom Rolt - Overall length 41 inches
Dimensions:
Length 1037mm
Width 345mm
Height 488mm
Weight 88.22 kgs.

Axle driven feed pump, hand pump , Injector

Walschaerts valve gear

Summary Specification

Axle driven feed pump, hand pump,
Injector

Walschaerts valve gear

Piston valves

Double feed mechanical lubricator

Twin boiler sight glasses

Mechanical cylinder drain cocks

Twin safety valves

Silver soldered copper boiler

Etched brass bodywork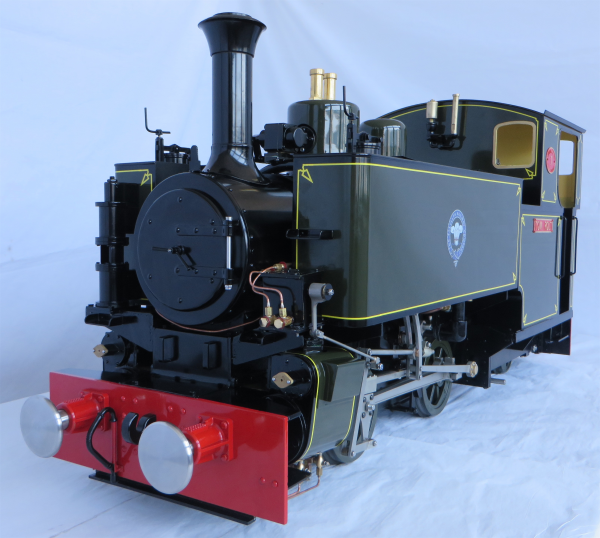 More Pictures - See Photo Gallery


Free p&p worth £195.00 if you order early...

We will offer free p&p for any order placed before 31st May 2022 as a thank you for your early order.

The order book is now open and you can confirm your order reservation for a deposit of just £1,995.00. We will then request an interim payment of £2,000.00 in September 2022 as the build of your model progresses, a further stage payment of £2,000.00 in December 2022 and a final payment of £1,000.00 in February before shipping.

SAVE £195.00. FREE P&P IF YOU ORDER within 28 days



Order Reservation/Checkout Section

To place your order reservation and pay the deposit of £1,995.00 now
please use order section below.

You are welcome to make payment by credit/debit card, bank transfer, or cheque.


Prices and Shipping Worldwide

We are happy to ship your locomotive by air
direct to you wherever you live in the world.

UK £6,995.00 (Free shipping if you order by 31st May)
EU £5,829.00 + £195.00 shipping. Total £6,024.00
USA £5,829.00 + £495.00 shipping. Total £6,324.00
ROW £5,829.00 + £595.00 shipping. Total £6,424.00

UK prices include VAT at 20%
EU, USA and ROW customers may be subject
to duty/tax on importation